Since our first engine for agriculture was manufactured in 1919, Cummins has powered equipment for some of the world's leading manufacturers.
Around 1 million Cummins engines are in operation around the world in applications from combine harvesters, tractors and sprayers to specialist and autonomous equipment.
Ranging from 2.8 to 19 litres, Cummins agriculture engines are tailored for farm performance, with the power bulge and torque back up available for tractor operation (frame and structural) or the high power density that today's combine harvesters and sprayers require.

Cummins delivers the right products to help you grow your business and our engines are hard at work right across the globe. From North America's hayfields, South America's nut orchards to Asia's vegetable farms and beyond, Cummins powers equipment for more than 20 agriculture OEMs and our worldwide service network covers more than 190 countries across six continents.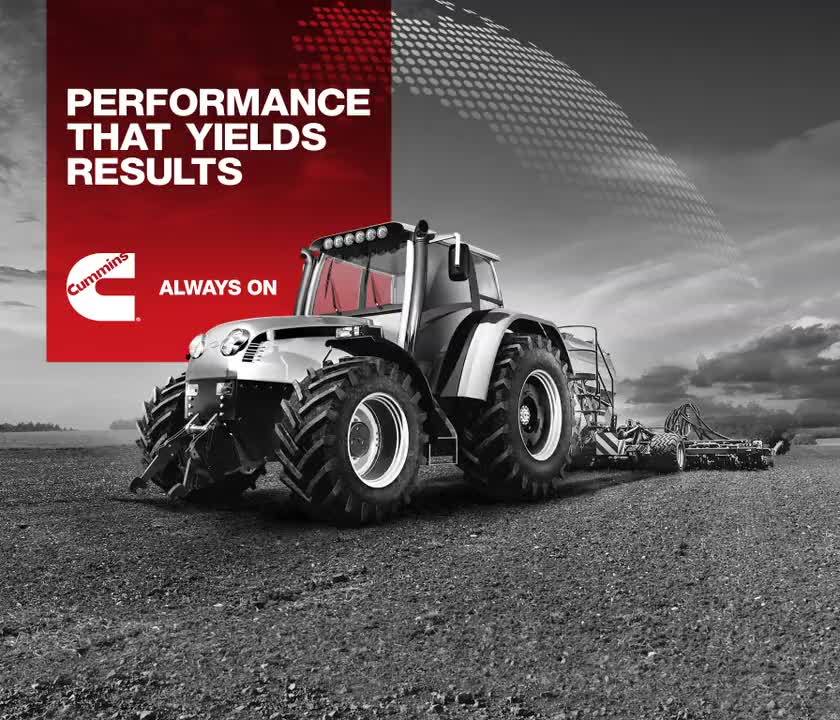 From the road, to the farm, to the future – when you can't afford to stop, we're here for you.
Use the product finder below to find the engine that's right for you: