Your Strongest Link to Reliable Power
Cummins Power Generation offers a wide range of transfer switches and bypass isolations for reliable transfer of power between power sources in any application, from home, to commercial, to mission critical.
As part of Cummins integrated power system solutions, our transfer switches (automatic and non-automatic) rely on proven technology to deliver fail-safe performance in critical applications. All our transfer switches are engineered with flexibility and ease-of-operation in mind. And, when paired with Cummins generator sets (switchgear and paralleling controls) our robust power system capabilities ensure reliable performance while maximizing cost effectiveness.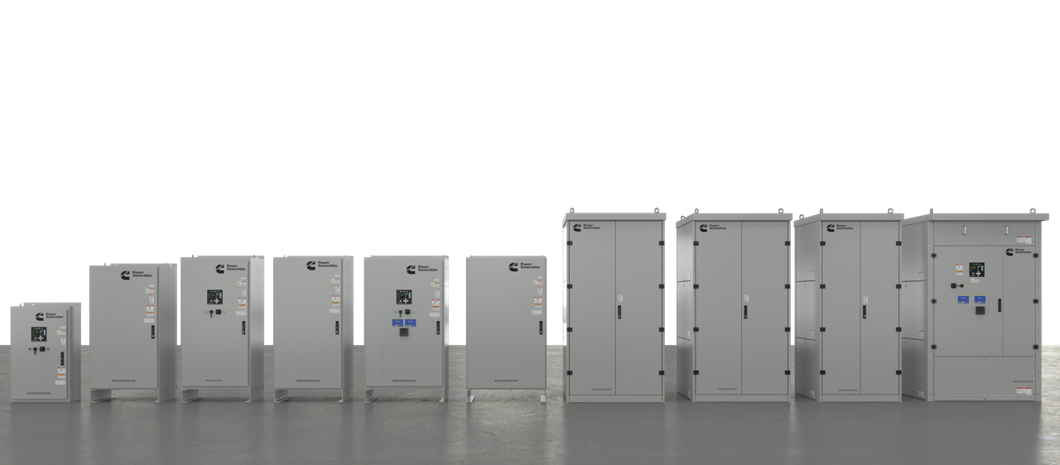 Standard switches are available from 40 to 4,000 amps for the entire range of low voltage applications and custom-engineered switches are available to fit unique project requirements.
Features and capabilities include:
Withstand and closing ratings up to 200 kA
Short-time ratings up to 150 kA
Sophisticated PowerCommand® Controls
Network communication and remote monitoring capability
Enhanced diagnostic capabilities with event logging, enhanced fault codes, alert lists, power event history, and source statistics.
Statistics enhances diagnostic capability
Automatic, non-automatic, non-service and service entrance configurations
Bypass isolation and service entrance configurations
Open or closed transition
Global agency approvals, including UL 1008, IEC, CSA, NFPA, IEEE, IBC, CBC/OSHPD and NEMA ICS 10
Cummins global distribution channel is the single-source supplier of fully integrated power systems - from generators, paralleling switchgear and automatic transfer switches to local design-build support and service, implementing hundreds of thousands of installations worldwide.