Why Natural Gas?
Natural Gas engines help lower emissions and reduce a vehicle's overall environmental impact without sacrificing the performance needed to get the job done.
Natural gas engines – What to expect
The Cummins Westport B6.7N, L9N, and ISX12N set the standard for natural gas engine performance and reliability while offering near-zero emissions.
NOx levels 90% below current EPA standards
Particulate Matter levels 90% below current EPA standard
CO2 equivalents 16% below current EPA standard
Can achieve sub-zero emissions when using renewable natural gas (RNG)
Natural gas engines are also the most mature, proven, and least disruptive alternative power technology available today.
All Cummins Westport natural gas engines:
Fit current transportation / people & goods movement models
Are powered with abundant, low-priced domestic fuel
Don't require radical changes in vehicle technology
Don't require radical changes in transportation or support infrastructure
Meet US energy source goals
Contribute to energy independence initiatives
Deliver on fossil fuel reduction initiatives
Cummins Westport ISX12N
The lowest emission truck and bus engines available in North America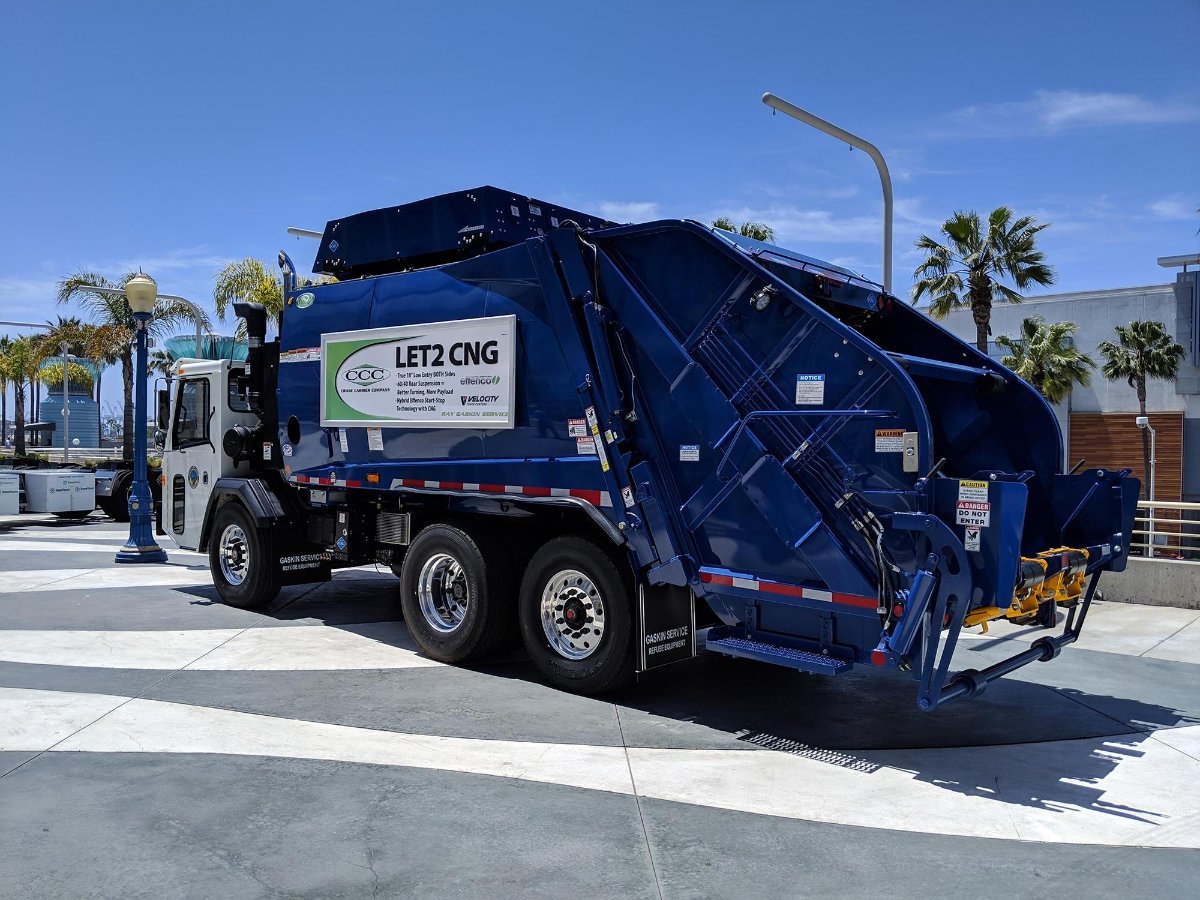 Cummins Westport is the industry leader in clean, reliable natural gas engines, leveraging the experience gained from manufacturing nearly 85,000 engines over almost 30 years. The portfolio of 6 to 12-liter spark ignited engines deliver ultra-low emissions across a variety of on-highway commercial applications including truck, school and transit bus, and vocational use. Our dedicated 100% natural gas engines are manufactured by Cummins, backed by Cummins' industry leading support network, and are available as a factory-direct option from leading truck and bus manufacturers.
Operational Advantages
Natural gas engines have operational ranges similar to their diesel counterparts, offering route flexibility for on-highway truck and bus applications:
Urban delivery and "last mile"
Refuse trucks, cement mixers, municipal fleets, transfer trucks, drayage trucks, yard spotters, and more
Regional LTL carriers, shuttle/transfer trucks, dedicated lanes, contract mail carriers, all "return to base" type of operations
School and metro transit bus
Abundant and low-cost domestic fuel
Compressed natural gas is transferred via millions of miles of pipeline throughout North America. There are more than 800 public natural gas refueling sites, but many commercial natural gas vehicles operating in the US refuel at private behind the fence operations.
Maintenance & Fluid Free Exhaust Treatment System
The maintenance-free and DEF fluid free Three-Way Catalyst is similar to a catalyst on gasoline passenger cars or pick-up trucks. This is the single most important difference between NG and diesel-powered vehicles.
The Three-way Catalyst exhaust treatment system used with natural gas engines is maintenance free. That means no active regeneration, no fluids, no filter cleaning and no filter replacements. This helps keep Total Cost of Operation down.
User tools
Here are some tools for calculating fuel quality and greenhouse gas emissions.
Greenhouse Gas Emissions Calculator
Customer Testimonials
Waste Management - Moreno Valley
Fair Oaks Farms
Ozinga Ready Mix
Matheson Trucking
Cal Portland