Advantages at a glance
The benefits of low-carbon energy are a breakthrough: performance to meet your needs, zero emissions at point of use, and easily integrated and scalable solutions.
Zero Emissions
Our hydrogen fuel cells and battery-powered options produce no carbon dioxide or greenhouse gases while in use, making them sustainable, emission-cutting options.
Workhorse Efficient
Hydrogen fuel cells convert energy directly, making the technology an efficient option able to compete even with fossil-fuel powered alternatives.
Reduced Service & Maintenance
From no oil changes to zero smog checks or spark plug replacements, all-electric vehicles offer maintenance-free motors, eliminating downtime and costs.
Decreased Noise
The silent nature of battery power means job sites can work early mornings and evenings while neighborhoods enjoy a decrease in motor noise.
Road Warrior
Thanks to their high energy density, fuel cell electric vehicles (FCEVs) can go great distances and excel even with heavier loads.
No Recharge, Rapid Refuel
Filling up an FCEV takes about as much time as topping off a typical fossil fuel-powered car or truck, making it ideal for high-utilization vehicles.
Reduced Infrastructure
Because they don't require fast-charging stations, FCEVs eliminate the need for significant power connections and local energy storage.
Reliable Power Source
Fuel cells are grid-independent, which means they're excellent power backups for hospitals, banks, and data/telecommunications centers where outages can be vital.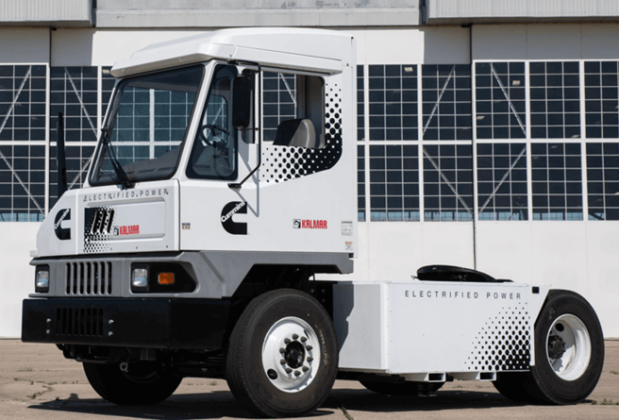 Low-carbon energy in the field
On-road and off, commercial and industrial, Cummins is the driving force behind the world's most innovative low carbon energy-powered vehicles and applications—equipped to power all your needs, large and small. 
View Applications
Innovations in Focus
Worldwide, Cummins has over 500 electrolyzers in operation, and over 2,000 fuel cells powering hundreds of vehicles. The stats speak for themselves. Cummins has the technology and real-world experience to fuel the future.