Certification
Tier 3 / Stage IIIA
Not all engines are crated equally. When critical components such as fuel pumps, filters, accessories, starters, and flywheels aren't included in an engine package, you have to piece together these components from various manufacturers, hoping for the best. For the vehicle specific components not included with our R2.8 Turbo Diesel, such as motor mounts and cooling packages, we help you by including the most thorough installation guide and owner's toolkit available in the crate market, as well as on-call support from Cummins Care. A team of dedicated enthusiasts is standing by to help.
What's In The Crate?
Our team of Enthusiasts have put together a package that provides you everything you need to start your engine with the exception of a battery, cooling package, and of course, diesel fuel to get your new Cummins running as quickly as possible. Below is what is included in your crate engine kit:
PN 5467046 includes:
R2.8 Turbo Diesel engine assembly
Complete front-end accessory drive (Alternator, Power Steering Pump, Fan Hub, Serpentine Belt)
Cam-Driven Vacuum Pump
Remote Fuel Filter/Water Separator
Remote Oil Filter
Mass Airflow Sensor and Housing
Engine Wiring Harness and Engine Control Module
Starter
Flywheel
Universal Vehicle Wiring Harness (not including starter wiring)
Throttle Pedal
J1939 CAN Dash Display
Owner's Manual**
Installation Guide**
Cummins Quick Serve Online Access**
Emissions Testing Information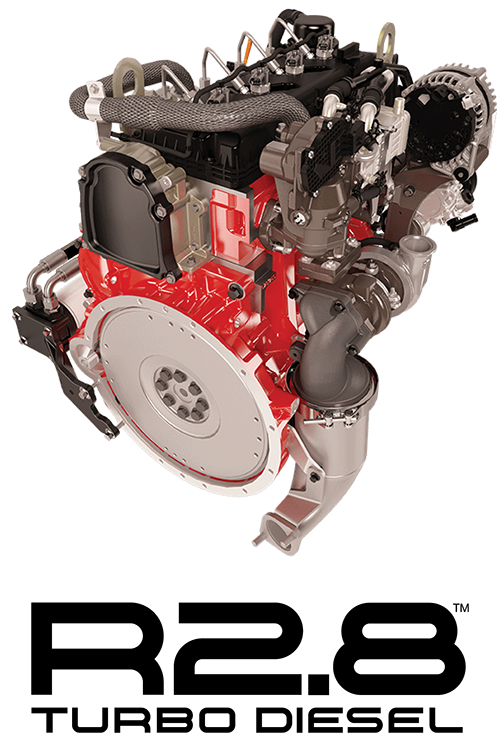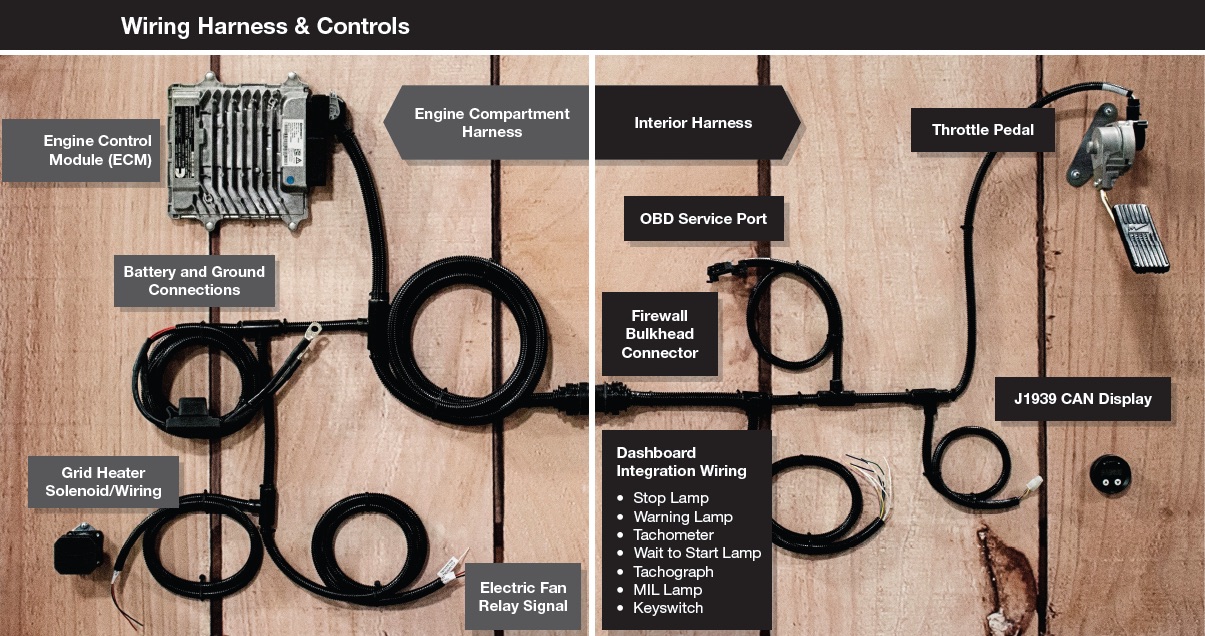 Additional Considerations
The R2.8 Turbo Diesel crate engine is NOT a direct bolt-in engine replacement for any specific vehicle. Before purchasing, considerations should be made for cooling package modifications, air conditioning, appropriate transmission pairing and adaptability, engine mounting, intake and charge air cooler plumbing, wiring integration and other mechanical/electrical modifications that may arise when undergoing a major vehicle modification. It is recommended that all major vehicle modifications are performed by professionals.

*Installation of a crate engine does not necessarily increase the vehicle's original payload and towing ratings. Please read all emissions information for the desired part number prior to purchase as Federal emissions laws apply.

**Printed materials may be shipped separately at a different date than the crate engine shipment.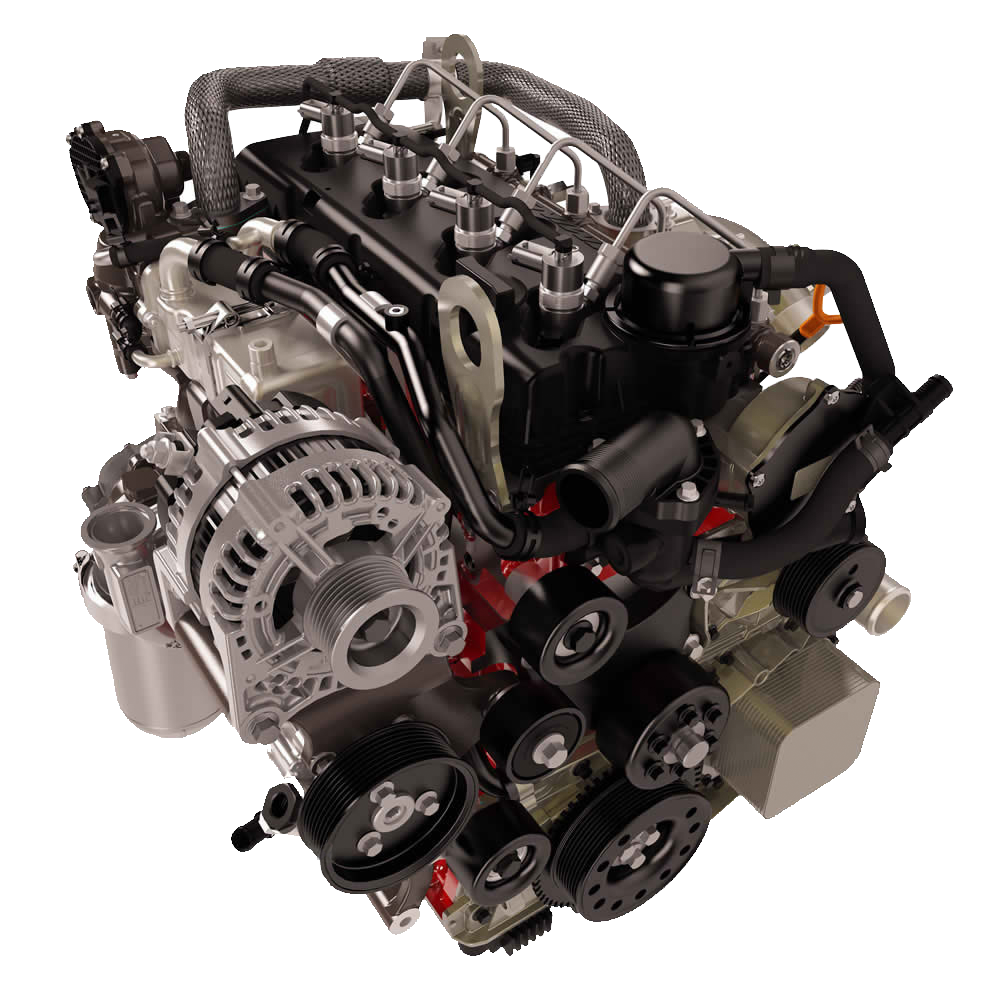 Gear Ratio Calculator
An engine's performance in a vehicle is heavily dependent upon the rest of the driveline configuration. Please use this simple interactive gear ratio calculator as a tool to help plan your build for optimum performance, fuel economy, or the perfect balance to suit your needs.