Happy Holidays: our favorite engine business things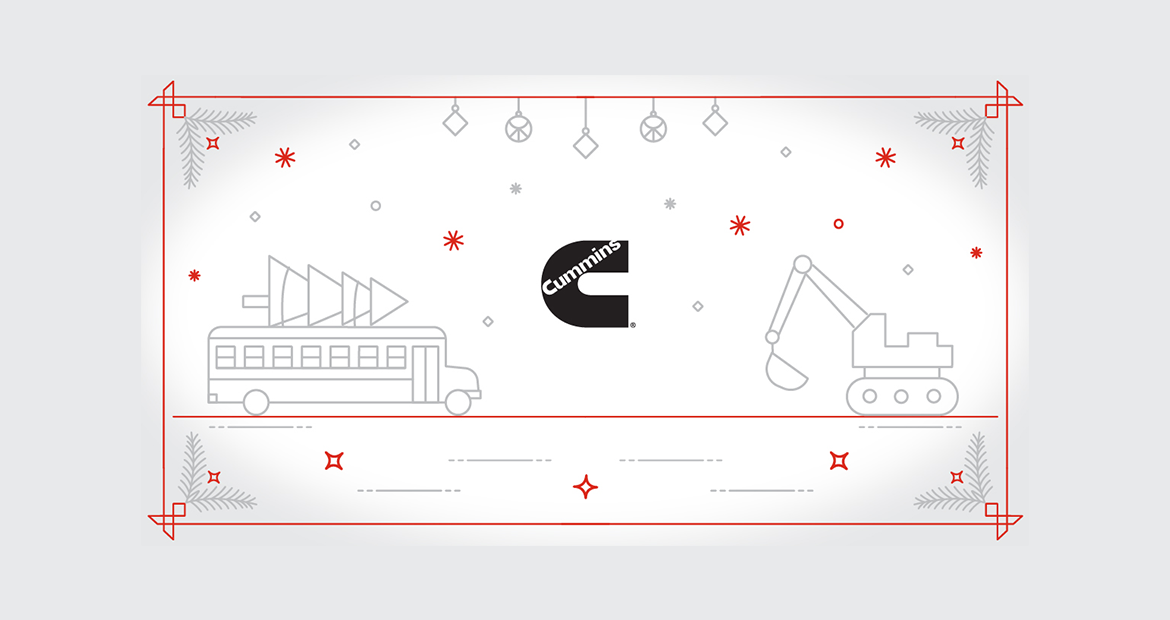 From construction sites to farms and city streets;
Dump trucks and school buses and rental truck fleets;
Cummins clean power will help you be green;
These are a few of our favorite things. 
Earning awards that shine brightly and glisten;
Revving up RAM pickups with turbo engines;
Power and torque truly make our hearts sing;
These are a few of our favorite things.
Partnerships and hydrogen engine splashes; 
Natural gas fuels more emission slashes;
We can't wait to see what the future brings;
This year was filled with such wonderful things!
But we're not done. 
Though we've come far. 
There's more work to do. 
We simply remember the future is bright, 
So, stay tuned for more breakthroughs! 
As 2021 begins to wind down, we've been reflecting on all of our "favorite things" the engine business has accomplished over the past year. From history-making advances in natural gas applications to groundbreaking partnerships with global leaders like Daimler, Hino, Isuzu, and even the U.S. military and the UK government. We also made history-making advances in natural gas and hydrogen applications as we continued to push towards our goal of a zero-emissions future. 
Through it all our teams overcame numerous challenges as we worked through the pandemic and supply chain challenges while balancing work and home life. May your holiday season be filled with celebrations, friends and family. 
We look forward to reaching our full potential in 2022 and what the new year will bring for our employees, customers and partners.
Happy Holidays from Cummins!