Cummins Power Generation awarded the highest recognition from the China data center industry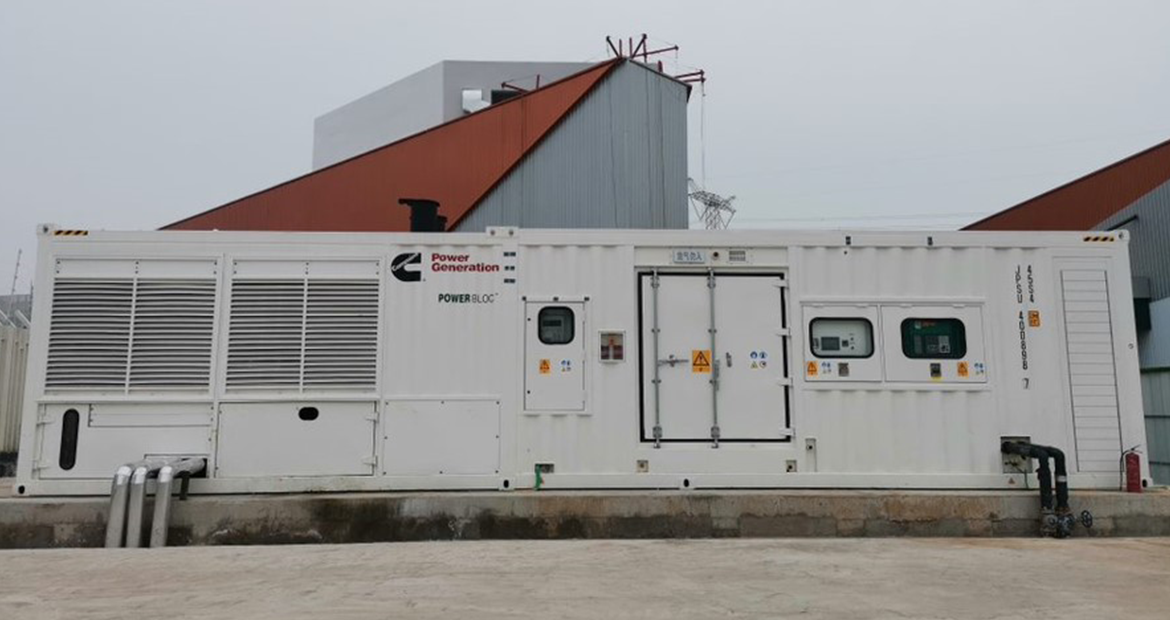 Cummins Power Generation (CPG) has been honored for its first PowerBlocTM project. The China Engineering Construction Standardization Association, China's most prominent organization defining data center-related industrial standards, awarded CPG as part of the Data Center Scientific and Technological Achievement Awards. The winner's list was officially announced during the 9th Data Center Standards Summit. 
Launched in May 2021, PowerBloc was designed by the CPG China team and is manufactured in the CPG China plant in Wuhan, a city in central China. PowerBloc integrates diesel units (power systems), water tanks (cooling systems), fuel tanks (fuel systems), silencers (noise reduction systems), electrical switch cabinets (control systems), and fire protection systems in a highly integrated 40-foot standard container. The first of three PowerBloc gensets was installed at customer sites in September. The standard Installation Quality Assurance (IQA) test, 12-hour continuous load and one-hour overload tests were completed with the customer. The results not only validated 10 square meters of space saving compared to the traditional containerized unit, but demonstrated extra stable operation, low noise, low emission, and excellent performance of this innovative solution.
The PowerBloc project and its remarkable technical innovation has set a new benchmark for standby power in the data center field, especially the containerized area. The award represents the highest of its kind in the China data center industry.
"The concept, design, development and application of PowerBloc is just another vivid example of how our people live Cummins' vision of innovating for our customers to power their success," said Wang Lei, General Manager of CPG China. "The driver for this solution was to erase the pain point for our customers in the data center industry. The applause from the customers and the recognition from the industry gives us more confidence to further innovate value-added solutions for this industry."
During the Summit, the China Data Center Committee also released a Data Center Containerized Diesel Generator Set Technical White Paper, which was co-authored with CPG. Cummins interpreted in detail the design elements, the problems existing in the application and the future development direction for containerized gensets serving as standby power systems.
CPG also utilized this opportunity to showcase its unique capabilities in providing power systems for data centers. The CPG booth attracted many participants from the design institutions that provide power system planning and design. The event was webcast and drew great attention from the public.
CPG has kept the leading position as the diesel genset provider in the China data center industry and continued its reputation as a lifecycle solution provider. Key customers include China Telecom, China Mobile, China Unicom, Alibaba, Tencent and ByteDance.