Cummins Partners with Great Minds in STEM to Provide Scholarships and Support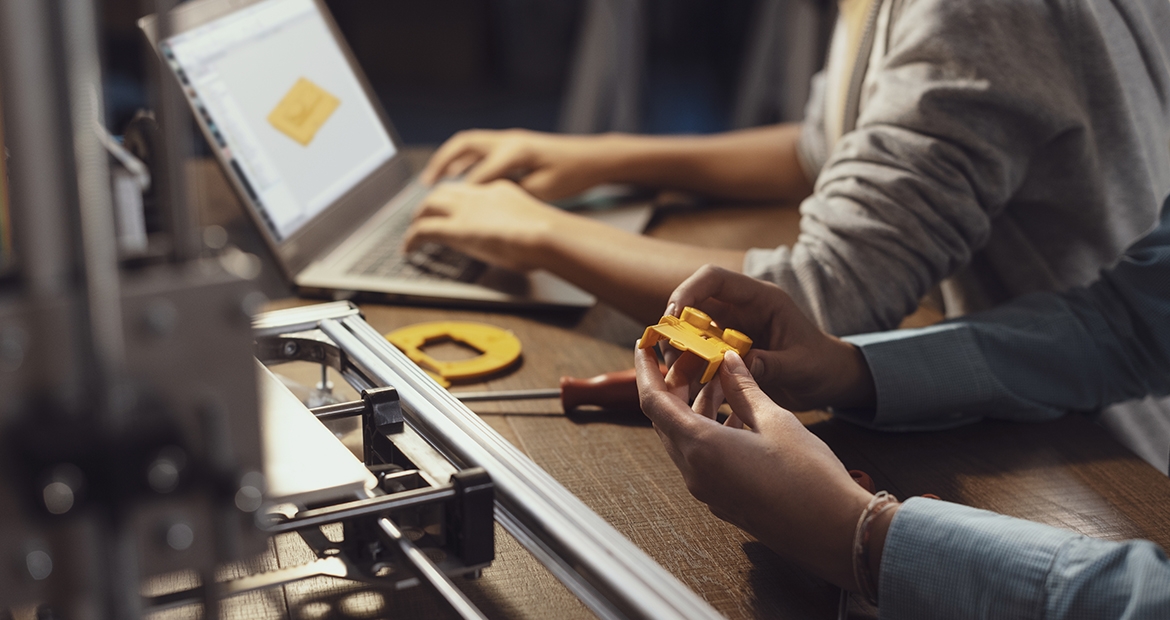 For more than a decade, Cummins has partnered with Great Minds in STEM™ (GMiS) to provide scholarships that support Hispanic students seeking STEM-related degrees in U.S. colleges, helping to close financial gaps so they can focus on their future. This year's Cummins Scholarship recipients were recognized during the organization's virtual conference, held last month, along with more than 80 other outstanding STEM Scholars from around the country.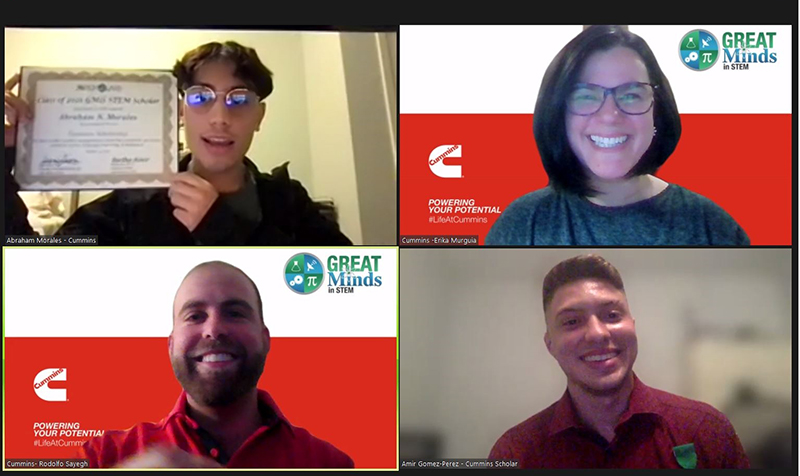 "College education costs keep rising year over year, and for some students, this has made the dream of pursuing higher education unattainable," said Erika Murguia, Data Science and Innovation Director, Quality Analytics, Cummins. "Through our participation with GMiS, Cummins aspires to support and attract top STEM talent that can bring innovation, diverse experiences and insights to our company." 
In order to be eligible for the Cummins Scholarship in conjunction with the GMIS Scholarship Program, students have to exhibit academic achievements, leadership and involvement in campus and/or community activities. They must be enrolled in a STEM degree and have a GPA of 3.0 or higher. Each Cummins Scholar received $5,000 and the opportunity to interview with Cummins for an internship or co-op position during 2022.
During this year's GMiS conference, Cummins Supplier Quality Manager Jesus Escobar was honored with The Luminary Spotlight Award, an honor for those who have made significant contributions to the Hispanic technical community as leaders and role models in science, technology, engineering and mathematics.
Cummins also participated in and sponsored several events at the conference including [email protected] in Computing, Speed Networking, College Bowl, a hackathon, a webinar entitled "Things Your Parents Didn't Tell You," and a virtual career fair.
Great Minds in STEM™ is the gateway for Hispanics in science, technology, engineering, and mathematics. Established in 1989, as HENAAC, Great Minds in STEM focuses on STEM educational awareness programs for students from kindergarten to career. Cummins has been partnering with Great Minds in STEM for nearly a decade.